Homeowners and Professional Excavators can File Tickets Online
The Homeowner Portal is the tool for homeowners to file a locate request right away. We will walk you through the information we need and once you click "submit," our staff will check over the request and either process the request or contact you with any questions.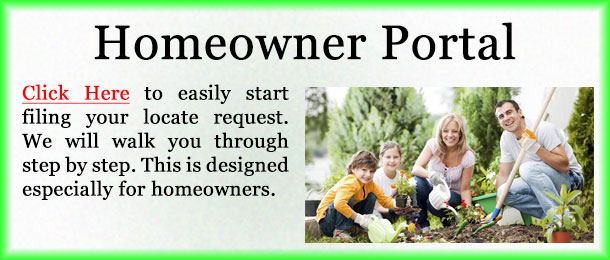 The ProPortal and Portal Lite are tools for professional excavators to file locate requests and search for ticket information. ProPortal users will need to watch training videos and pass a test and then have more functionality available, including mapping their own tickets and additional ticket types and more. Get started today.