Choose the option that's best for you.
The DIYPortal is the better tool for homeowners and is available for anyone to use right away. Simply enter your information in the text fields. After your press submit, our staff will check over your request and either process the ticket or contact you with any questions. File your locate request today.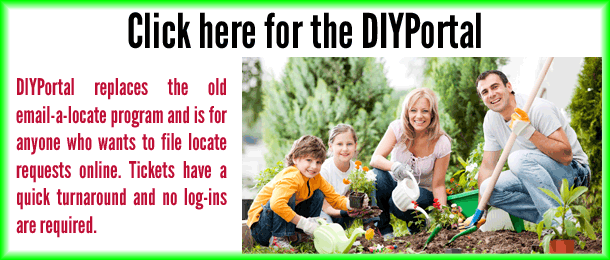 The ProPortal is for experienced Diggers Hotline users and involves video training and an online test. Soon after, you'll be filing your own locate requests, mapping your own jobsite, exporting member lists, filing your own relocates and more. Get started today.