Many homeowners in Wisconsin have a long list of outdoor projects that need to be tackled in the spring and summer months. These projects could include anything from a new patio, to installing a fence, to simply planting a garden, shrubs or trees. Diggers Hotline wants you to complete these projects safely. Following these steps will help along the way.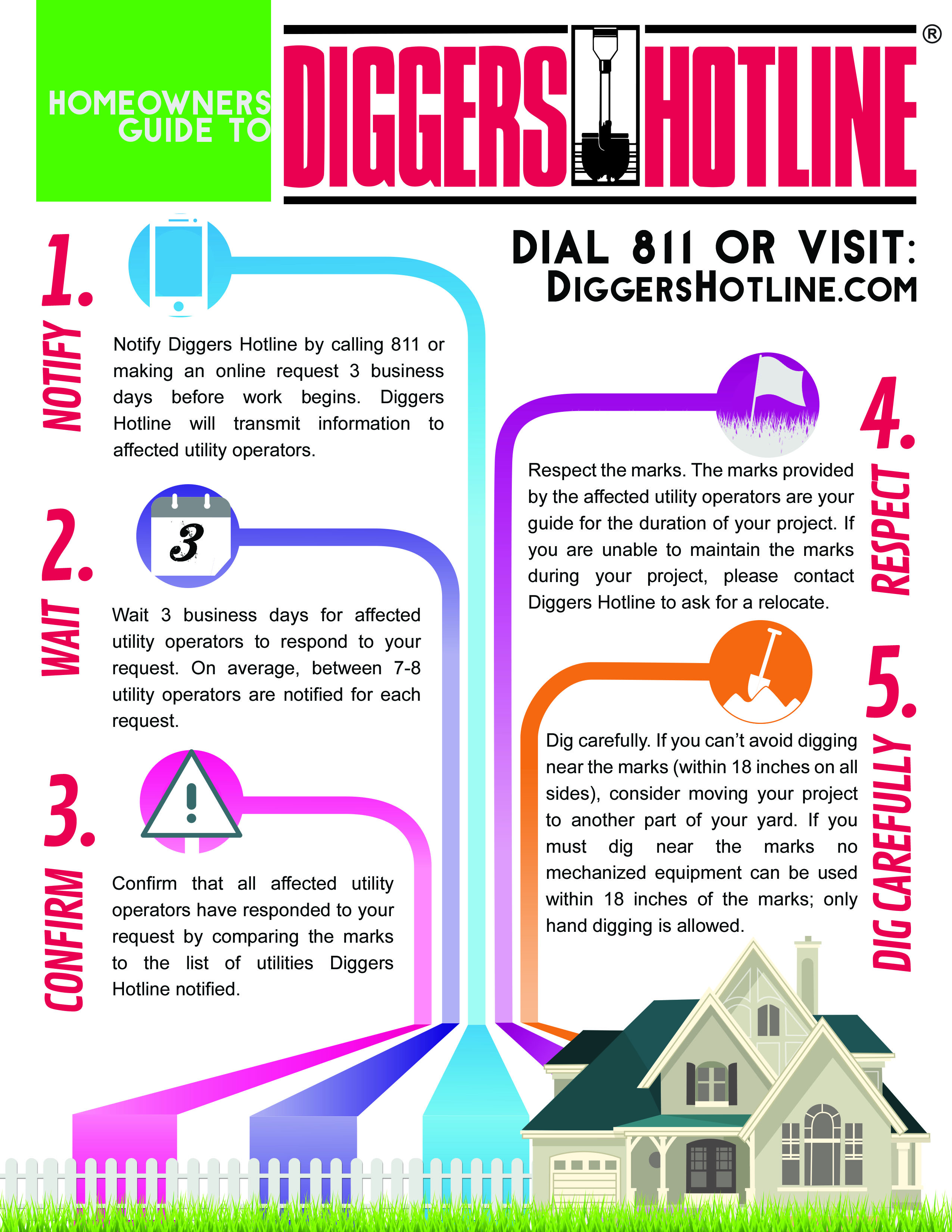 Diggers Hotline can be reached 24 hours a day, 7 days a week by simply dialing 811 or 800-242-8511. Locate requests can also be submitted online.
Top reasons to contact Diggers hotline
Safety

Safety first we always say. Before digging, you should always know what's below for the safety of you, your family, neighbors and the general public. There are numerous factors that could cause buried utility lines to shift and come closer to the surface. So even if you think you know where lines are, one free call can help avoid a potentially dangerous situation.

Money

Identifying underground lines can save you big time in potential costs! If you accidentally damage an underground facility, as a homeowner you are responsible for the cost of any damage and replacement lines. So why risk it? Make the call!

It's the law

The headline says it all. Wisconsin State law requires all homeowners and/or contractors to contact Diggers Hotline before any digging that disrupts the ground's surface.

It's completely free

What's free anymore? When you find something free that can save you money and prevent potential injuries…why wouldn't you do it? Make the call and we'll handle having your lines marked free of charge.