A LOOK THROUGH THE YEARS AT WISCONSIN'S ONE-CALL CENTER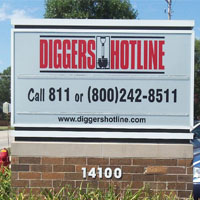 Anyone digging, or planning on digging, in the State of Wisconsin, no matter how big or small the job, is required by law to contact Diggers Hotline at least three working days before digging.
Diggers Hotline was established in 1976 to increase worker and public safety, prevent damage to underground and overhead facilities, protect the environment and to help ensure continuity of utility and communication services. Wisconsin's one-call center has helped millions of callers obtain information on the location of underground facilities and safe working distances from overhead lines — all for absolutely no cost to the caller.
In the 1960s, natural gas, water, steam, street lighting, and some communications and power lines were all located underground. In 1974, the Wisconsin legislature took steps to ensure that these underground facilities were not damaged. Wisconsin Statute 182.0175 was enacted to require that excavators notify facility owners before digging.
Diggers Hotline was formed by Wisconsin Electric Power Company, Wisconsin Gas Company, Wisconsin Telephone, Wisconsin Natural Gas Company and the City of Milwaukee to provide one-call service to the Metro Milwaukee area. It was under the direction of an Operating Committee composed of representatives from each of the members. A publicity committee was formed to direct public awareness programs, and an expansion committee planned for member and area growth
Expansion to a six county area followed quickly and members were added. The call volume grew, and soon the manual call taking operation in use in the house on Wells Street was insufficient. The call center was moved a few blocks to the Bockl Building, located in downtown Milwaukee at 2040 W. Wisconsin Ave. Operations soon outgrew the initial office space on the third floor and the call center moved to the lower level of the Bockl Building. It was at this time that semi-automated telephone equipment was installed to help process calls.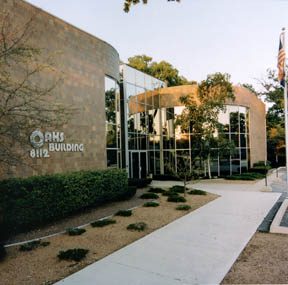 In the early 1980's, Diggers Hotline merged with Dane County One-Call, and shortly afterexpanded to provide service statewide. In conjunction with the expansion, Diggers Hotline incorporated as a non-profit corporation to isolate itself from the members and to be able to collect funds to purchase computer equipment.
As the call volume increased, Diggers Hotline outgrew the lower level of the Bockl Building.
The Diggers Hotline Board of Directors approved new construction of an office building. As site selection began, the Oaks Building in Wauwatosa went up for sale. Diggers Hotline purchased the Oaks Building, at 8112 W. Bluemound Road, and moved the call-center in to the upper level.
The statewide expansion and the purchase of the Oaks Building coincided with increases to call volume, membership, and staffing requirements
In the mid-1990s, another next big step was taken. On December 21, 1995, Governor Tommy Thompson signed Wisconsin Act 135, which modified sections of the existing Wisconsin State Statue 182.0175. This legislation required all transmission facility owners to be a member of the one-call system. The only exceptions to this legislation are those people that own facilities on property that they either own or lease. This legislation sent Diggers Hotline's membership skyrocketing with municipalities, state agencies, sewer districts, local and long distance telephone, petroleum transmission companies, electric and natural gas providers, cable television and others being required to join the Wisconsin one-call center.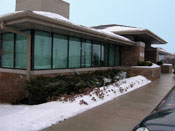 Since then, membership has grown by leaps and bounds, and excavators, both professional and homeowners, call Diggers Hotline hundreds of thousands of times annually. Diggers Hotline has been recognized several times by the Governor of Wisconsin with Diggers Hotline week.
December, 2005, saw another big change to Diggers Hotline, as the company moved to a new location, at 14100 W. National Ave. in New Berlin, WI. The move coincided with a staffing move; the call center is now staffed by Diggers Hotline employees for the first time ever.